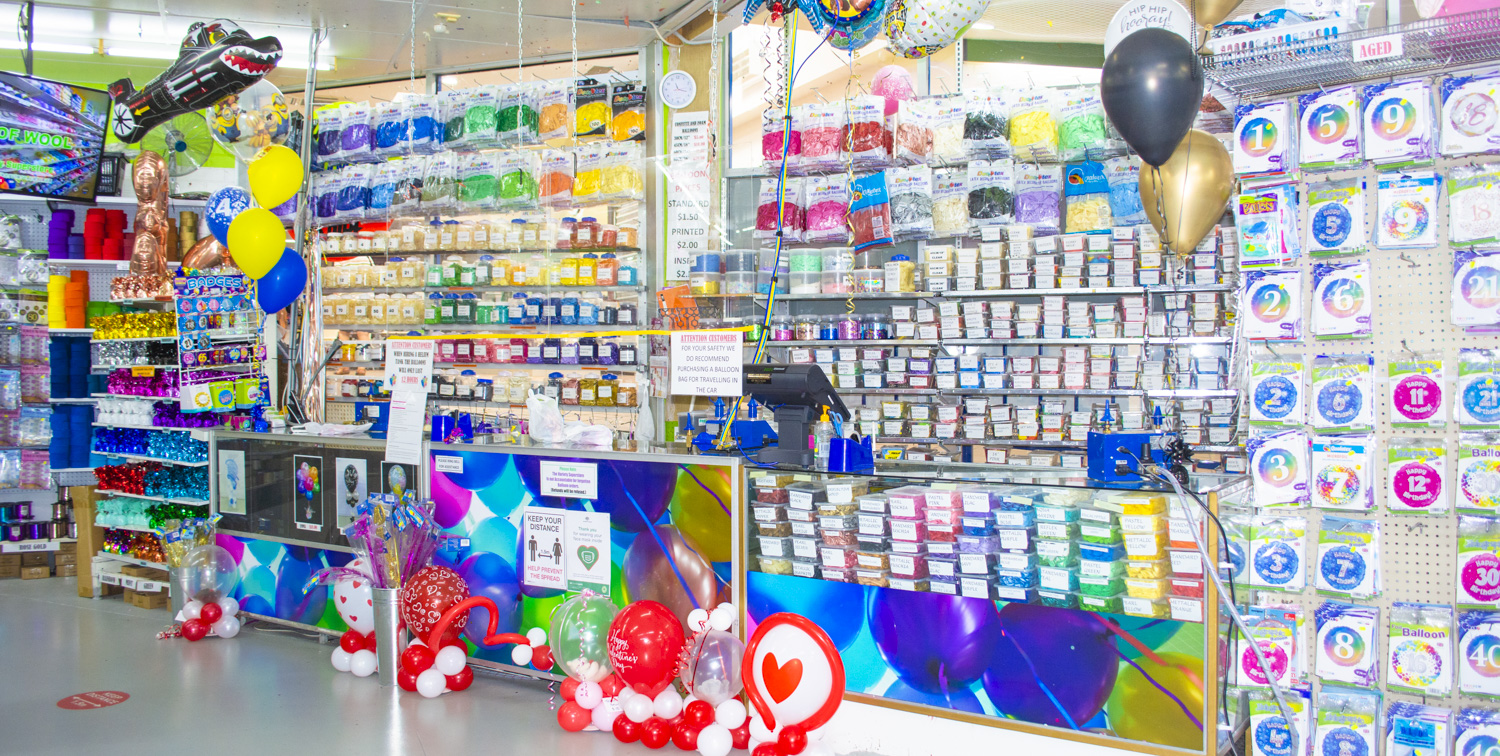 Balloon Services
Assorted Balloon Prices
Deflated Balloons
Normal: $0.50c
Football/Printed: $1.00
Inflated Balloons
Normal: $1.50c
Football/Printed: $2.00
Inserted Balloons: $2.00
Foil Balloons from: $10.00
Extras
Balloon Weights from: $1.50
High Float is an extra: $0.50c per balloon
Helium only (you provide balloon) :$1.10 per Balloon.
A range of balloon trees, centrepieces, are available. Simply ask our friendly staff to see what we can make!
Gas Bottle hire
Refundable Return 
Deposit of $50
Take home a gas bottle
and blow up your
own display!
Packages
Include all balloons, string + gas

45 Balloon Package
100 Balloon Package
300 Balloon Package

Just the gas bottle hire
Just the gas, no Balloons or string

45 Balloon capacity bottle
100 Balloon capacity bottle
300 Balloon capacity bottle

Helium balloons only last 12 hours unless you upgrade to high float which extends the life to 2-3 days